CONDITION

Very good condition.
Signed, titled and dated on the upper right of the verso.
DESCRIPTION

Within the younger generation of Japanese artists, Imazu Kei (1980 - ) has gained prominence as an artist who excels in her unique style of pictorial expression. She began her artistic practice while still a student at Tama Art University, developing a process of reconstructing information and materials found on the Internet using Photoshop, to question and investigate the existence and definition of 'painting'. Imazu's two-dimensional compositions demonstrate an exquisite use of color and drift back and forth between abstraction and figuration, allowing viewers to appreciate her works within a new visual framework. With an ever-evolving style that explores different themes, she uses various devices to find new and inventive ways in which to display her works, earning the artist an ardent following and several awards, including the Honorable Mention Award at VOCA 2009 and the Kinutani Koji Award Encouragement Award in 2013.

Imazu has made a mark not only in Japan but also in the international art scene, as evidenced by the Minneapolis Institute of Art in the U.S. adding an over 4-meter work into their permanent collection. This work was created in 2008, when she was a university student and still in the process of developing her current unique style. The work layers and juxtaposes various images in a collage-like process. However, unlike AI art generators such as Midjourney, that do something similar and have become a widely discussed topic of conversation in recent years, Imazu's work is an evident display of the artist's consciousness and unique visual and tactile sense through which the material images are chosen.
PROVENANCE

Noda Contemporary, Nagoya
EXHIBITED

"Kei Imazu Solo Exhibition", September 11 - November 15, 2009, Noda Contemporary Beijing, Beijing
YOU MAY ALSO LIKE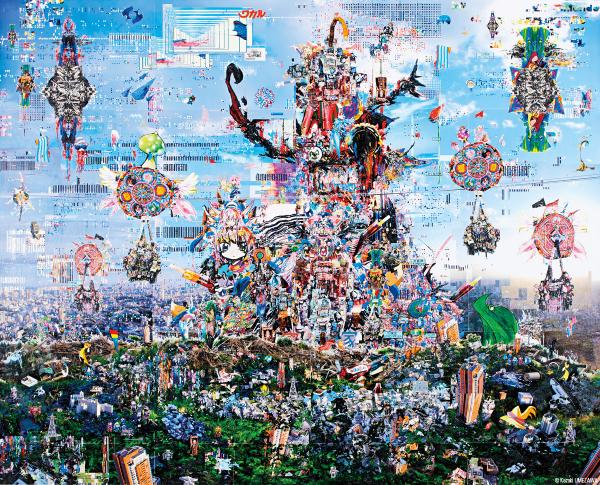 Gods and demons stand, Universe image ocean
ESTIMATE:¥1,500,000 - ¥2,500,000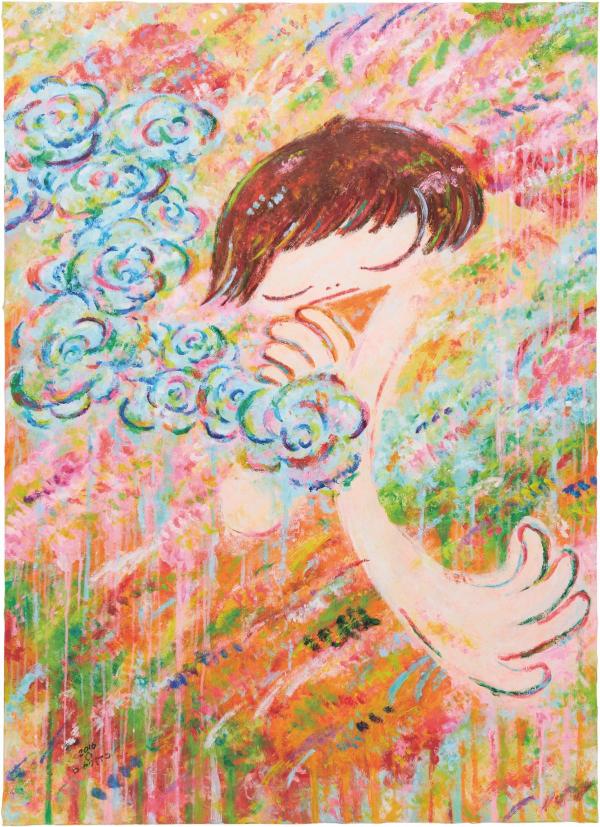 Untitled
ESTIMATE:¥50,000,000 - ¥80,000,000