Gods and demons stand, Universe image ocean
2016
acrylic, pen and lame on printed images on format paper collaged on panel
130.3 × 162.0 cm
signed, titled and dated on the verso
ESTIMATE :

¥1,500,000 - ¥2,500,000

$10,300 - $17,200
SOLD FOR ¥4,140,000




($29,800)
CONDITION

Good condition.
Signed, titled and dated on the lower right on the verso.
There is some peeling on the edges of the upper center, upper right, and middle right.
There is some peeling on the lower right back side corner.
DESCRIPTION

It has been a while since Character paintings emerged. As a result, fewer young people may be aware of the controversy over whether Character paintings as low art should be considered to equate with high art.

Murakami Takashi, who advocated "Superflat" and introduced the notion of Character paintings in the Japanese "otaku" context in the 2000s, pointed out as one of the arguments for "Superflat" that there is less awareness of the distinction between high art and low art in Japan than in the West. Umezawa Kazuki and others emerged as the next generation around 2010, and they have been creating works bringing many characters into paintings. This awareness is now spreading to the Asian region. In addition to the current Character painting movement, works stemming from foreign street culture that were recognized as "low" in the West, such as Beautiful Losers and Kaws, have been mixed and digested in Japan, and even the boundaries have become blurred. As a result, it could be said that they have been accepted across borders through social media and other means.

This large-scale work, 'Gods and demons stand, Universe image ocean' (2016) by Umezawa who has contributed to this new chaotic movement, was included in the 'Landscape Hell - A Certain Private Museum Concept' exhibition in 2016. After the Great East Japan Earthquake, Umezawa often exhibited his work in the periphery of Fukushima, but he has once again taken up the theme of "Tokyo landscape" in the center of Tokyo. The work is a collage of fragments of his eponymous character on photographs of Fukushima and the Seto Inland Sea, with a background of Tokyo as seen from the observatory at Roppongi Hills. Quotations from Katsushika Hokusai and Soga Shohaku, the originators of "manga", as well as photographs of proliferating pictograms and character goods, are overlapped to create an ogre-like form composed in the center of this powerful work.
PROVENANCE

Roppongi Hills A/D Gallery, Tokyo
EXHIBITED

"Landscape Hell - A Certain Private Museum Concept", June 24 - July 10, 2016, Roppongi Hills A/D Gallery, Tokyo
"Hyper Landscape", September 1 - December 2, 2018, Watari-um Museum, Tokyo
YOU MAY ALSO LIKE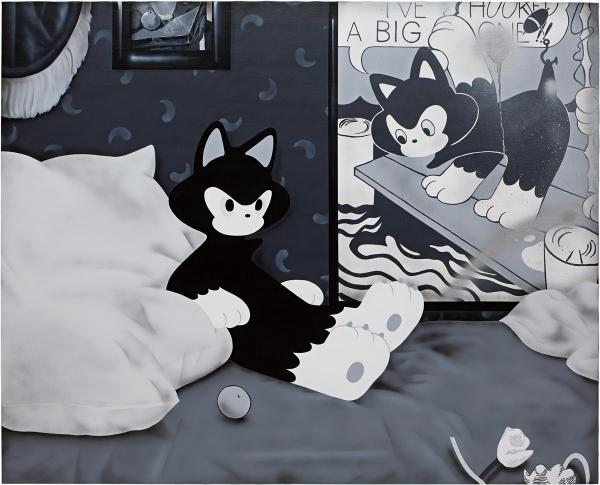 DECADE
ESTIMATE:¥6,000,000 - ¥9,000,000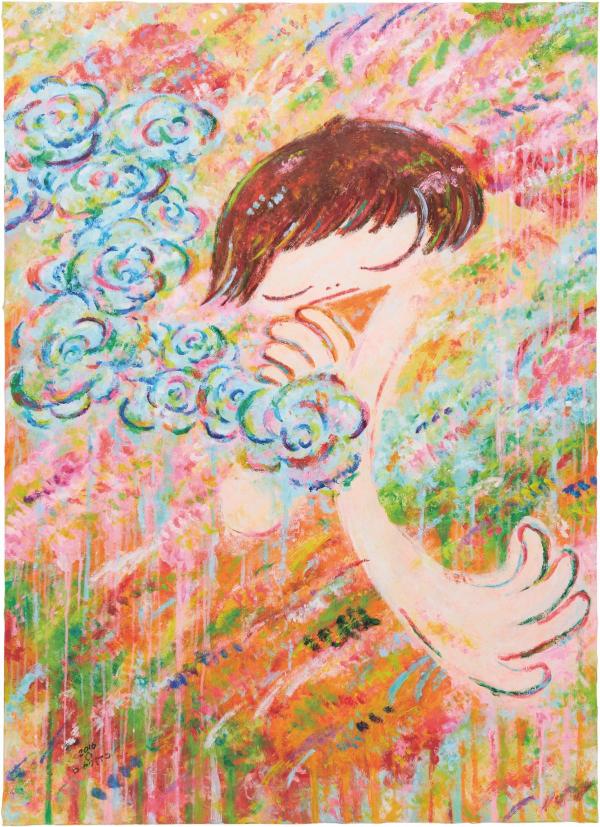 Untitled
ESTIMATE:¥50,000,000 - ¥80,000,000