CONDITION

Signed on the lower left on the verso.
There are scratches and peeling on the wood on the corners and sides of the back side that may have been made during production or during the exhibition process.
DESCRIPTION

The artist collective now known as Chim↑Pom from Smappa!Group, remain fresh in our collective memories thanks to their recent large-scale retrospective exhibition 'Chim↑Pom Exhibition: Happy Spring', that took place at Mori Art Museum, Roppongi. The group is known for creating conceptual works, often with powerful messages, as well as their unique methods of production across a wide range of media, that have established their identity as one of Japan's most exciting artist collectives at the forefront of the contemporary art scene. The group actively addresses social and political issues in both Japan and abroad, and consists of six members, Ushiro Ryuta, Hayashi Yasutaka, Ellie, Okada Masataka, Inaoka Motomu, and Mizuno Toshinori, all of whom are protégés of the leading Japanese artist Aida Makoto. Though different in execution, each of the works created by the group pushes the boundaries of art to challenge our ideas of 'freedom' in its many nuanced interpretations.

This work, produced for the solo exhibition 'Hiroshima!!!!!', held at the former Bank of Japan, Hiroshima Branch in 2013, is another work that is richly imbued with the unique mindset of Chim↑Pom from Smappa! Group. The 'Peace Day' series is a series of approximately 440 paintings produced in 2011 and 2013, and was produced through burning materials in the 'Flame of Peace', a flame that was saved from the embers of the atomic bomb dropped on Hiroshima in August 1945. The 'Flame of Peace' has featured in a number of their works, including the notable 'We Don't Know God' (2018), which was on display at their exhibition at Mori Art Museum. The works from this series invite the viewer to look at the 'Flame of Peace' within a new and different context by changing their system of value to transcend the framework of a historical artefact.
PROVENANCE

MUJIN-TO production, Tokyo
YOU MAY ALSO LIKE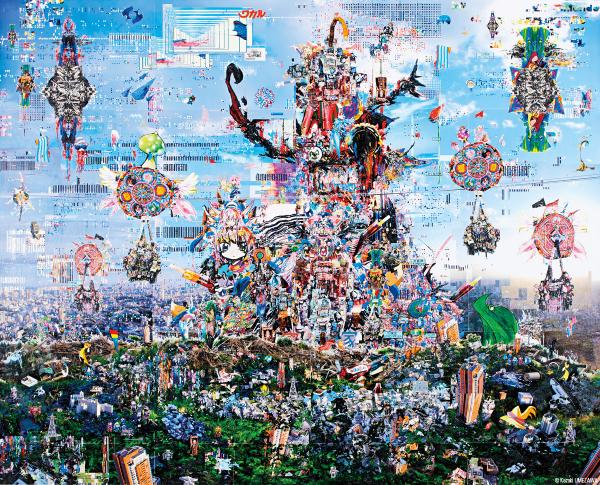 Gods and demons stand, Universe image ocean
ESTIMATE:¥1,500,000 - ¥2,500,000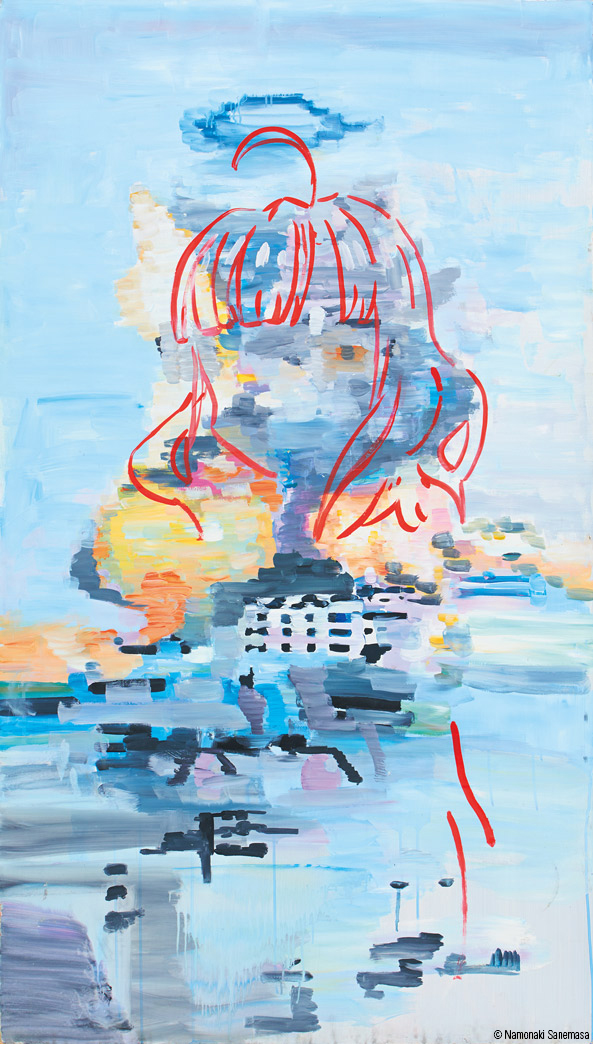 jpg and ghost
ESTIMATE:¥200,000 - ¥300,000