CONDITION

Good condition.
The artwork functions as a lamp and a vacuum cleaner.
Signed, dated, and inscribed "TOM SACHS 2/12/08 U.S.A" on the back.
DESCRIPTION

Tom Sachs (1966 - ) is an American contemporary artist widely known for his semi-practical sculptures and installations, such as the 'Gray Kelly Bag', a plywood reproduction of a Hermes Birkin, and 'Space Program: Mars', an imaginary spaceship launch project. Sachs' style is typically a bricolage of everyday materials such as plywood, Styrofoam, paint, hardware, and other discarded or lost objects. Still, he often appropriates the logos of existing brands such as Chanel, McDonald's, and NASA. By incorporating existing symbols into his do-it-yourself aesthetic, Sachs creates a kind of parallel world. Throughout his conceptual practice, he addresses and participates in the fetishization of consumer culture.

This work, 'Ashtray Lion' (2008), features an ashtray placed at the end of a device reminiscent of a vacuum cleaner with the logo of Raytheon, a defense and aviation company, and a doll and a lion standing on the pedestal. This work, which also functions as a lamp and a vacuum cleaner, was exhibited as part of his 2008 solo exhibition 'Tom Sachs: Animals' at Sperone Westwater in New York, in which Sachs explores the presence of "animal things" hidden in our everyday society by rearranging figurative objects within his worldview.
PROVENANCE

Sperone Westwater, New York
Phillips, New York, March 4, 2020
Private Collection
EXHIBITED

"Tom Sachs: Animals", May 8 - June 21, 2008, Sperone Westwater, New York
YOU MAY ALSO LIKE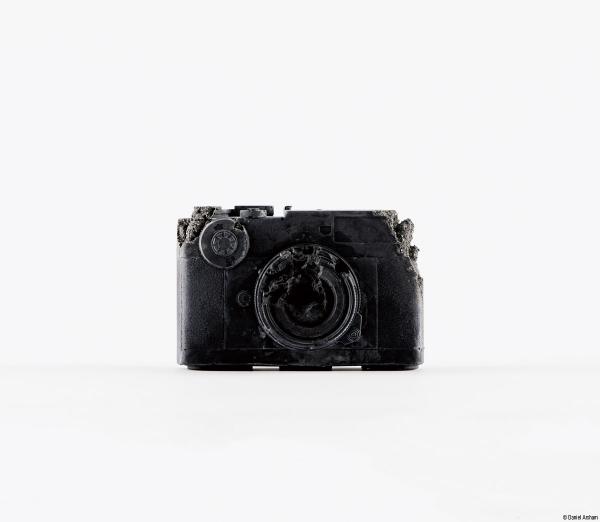 Volcanic Ash Eroded Leica CL Camera
ESTIMATE:¥1,200,000 - ¥2,000,000 Big Evil Robots
ESTIMATE:¥7,000,000 - ¥12,000,000 Untitled (portrait)
ESTIMATE:¥6,000,000 - ¥9,000,000