CONDITION

Very good condition.

DESCRIPTION

Born in Melbourne, Australia, Jordy Kerwick (1982 -) is a self-taught artist known for his intuitive and expressive paintings that explore mark-making in a variety of media. He began painting relatively recently in 2016, almost on a whim, creating richly textured, impasto works that layer broad strokes of oil, acrylic, enamel, spray and house paint as well as charcoal and graphite to form tumultuous and colorful paintings with a hint of light-heartedness. Despite his naïveté, his unique style soon gained him a global following, thanks in part to social media, where viewers were captivated by the vibrancy and immediacy of his works.

Kerwick's paintings are highly autobiographical, drawing inspiration from his home-life and family in the depiction of domestic scenes that reinterpret the classic genre of still-life in a surprising and distinctive manner. Recalling 16th century 'Vanitas' paintings, his works often detail various 'memento mori' motifs such as flowers, vases, and books, but with contemporary additions such as cigarettes and table lamps. The juxtaposition of these motifs with wild animals such as tigers, bears, snakes and unicorns provides a fantastical, almost folkloric atmosphere, that suggests an allegorical narrative known only to the artist and his children.

This work, 'Big Evil Robots' (2020), is an example of one of these still-life paintings depicting a table with a potted plant, cigarettes, and a central lamp with a domed lampshade with a body in the shape of a rearing double-headed cobra, a recurring motif in Kerwick's works.
EXHIBITED

"JORDY KERWICK: I'LL COME BACK AGAIN" May 15 - June 12, 2021, UNION Gallery, London
YOU MAY ALSO LIKE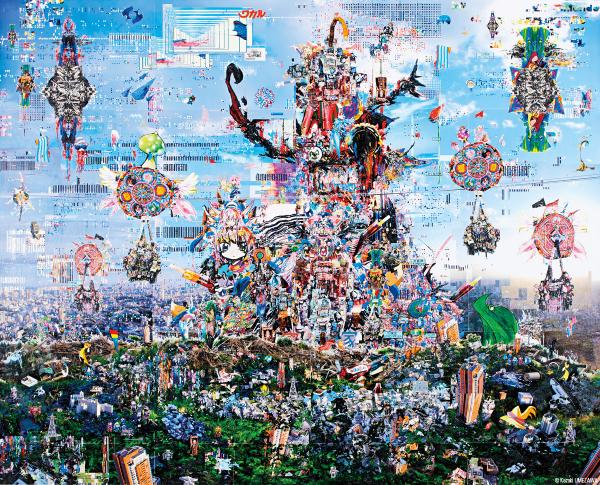 Gods and demons stand, Universe image ocean
ESTIMATE:¥1,500,000 - ¥2,500,000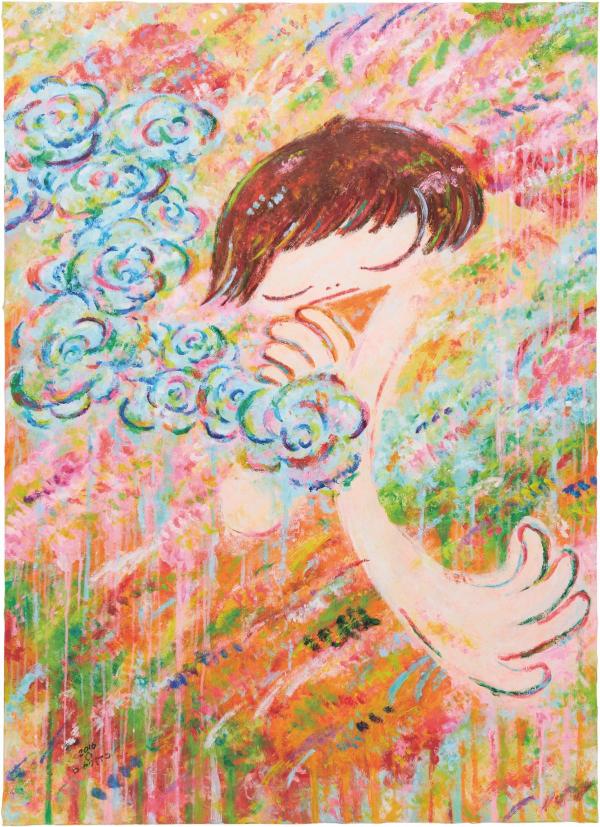 Untitled
ESTIMATE:¥50,000,000 - ¥80,000,000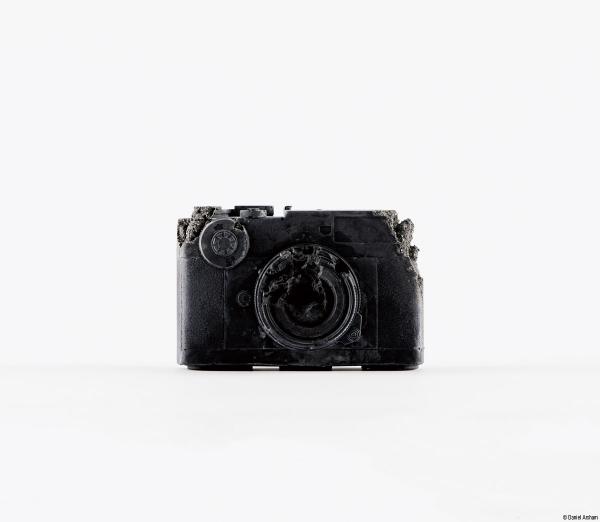 Volcanic Ash Eroded Leica CL Camera
ESTIMATE:¥1,200,000 - ¥2,000,000