CONDITION

Signed and dated along the upper edge on the verso.
Stamp of Richard Prince Studio on the upper left on the verso.
The artwork has some dirt traces on the corners due to rubbing.
There is a mark in the center of the artwork's lower part due to the wooden stretcher bar.
DESCRIPTION

Known for his pioneering appropriation art, Richard Prince (1949 - ), born in the Panama Canal Zone, meticulously recontextualizes everything from works of art and literature to Instagram posts. Prince dissects the far corners of American culture and dives into themes of ownership, sexism, racism, celebrity culture, bikers and mental health. Currently based in New York, Prince's practice involves manufacturing copies of imagery making subtle and astute alterations to their surface and context. He adds ambiguous and elusive comments to blur his relation to the image and the context of its existence. The boundaries defined by his personal ethos: "what's yours is mine" guide Prince's methodology. Among which Prince is known to have featured include works by J.D Salinger, photos of famous models, and Marlboro Cigarette adverts. Having explored this process of reappropriation since the late 1970s, Prince emerged along with artists such as Cindy Sherman, Barbara Kruger and Mike Bidlo as a group known as the 'Pictures Generation'. Building an extensive body of work, he has exhibited extensively across Europe and in notable galleries and museums in the U.S. such as the Metropolitan Museum of Art and MoMA.

'Untitled (portrait)', 2014 featuring a social media post made by and depicting Dutch model Bregje Heinen is from Prince's series, 'New Portraits', a body of work constructed from Instagram screenshots. Prince makes use of some of the world's most accessible images, those on Instagram. He selects posts made by others and adds his own, often quizzical captions underneath. Then the artist makes copies to be printed onto canvas in life size proportions. Indeed, the app encourages its users to re-distribute that produced by others. Drawing attention to the topic of authorship, Prince poses a long standing debate under a modern spotlight. In the current internet focused era, the topic of authorship will only become further significant in contemporary and future discourse.
PROVENANCE

Blum & Poe, Tokyo
YOU MAY ALSO LIKE Ashtray Lion
ESTIMATE:¥2,000,000 - ¥3,000,000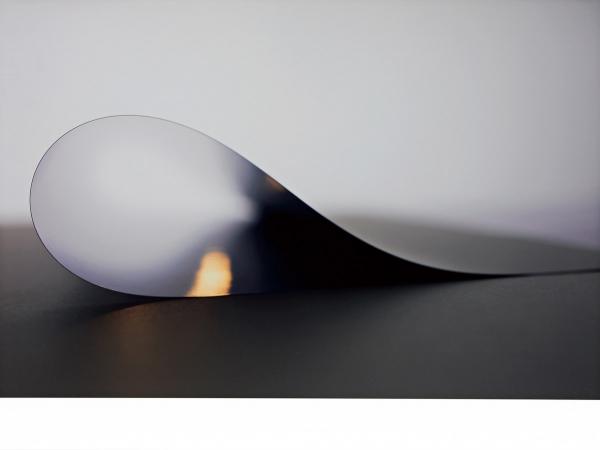 paper drop (passage) III
ESTIMATE:¥1,500,000 - ¥2,500,000