CONDITION

Good condition.
Signed, titled, dated and with inscription "Paris" on the verso.
DESCRIPTION

With a background in Nihonga painting, Matsutani Takesada (b. 1937) is an artist who, since the 1960s, has been creating uniquely textured works that are produced by inflating air into liquid vinyl adhesive, a product developed soon after World War II. Studying under Yoshihara Jiro of the Gutai Art Association, Matsutani would later become deeply associated with the artists who led Japan's Post-War avant-garde movement. In 1966, Matsutani travelled to France on a French government sponsored student scholarship. There he practiced printmaking, and from around 1980, he began making works by adhering vinyl adhesive mixed with graphite onto canvas, forming reliefs onto which pencil lines are superimposed. These works were highly acclaimed both in Japan and internationally.
For this work 'Wave 97-5-16', Matsutani used a black material that is neither a jet black that absorbs light, nor a glistening enamel black, but rather a shade of black that behaves almost organically, changing its texture and tone depending on the surrounding light and the direction in which it is observed. In an essay contributed by art historian, Tsuji Shigebumi, for a solo exhibition of Matsutani's work at the Otani Memorial Art Museum in 2000, he compares this work to the paintings of Gustave Courbet, who also depicted the subject of waves. While Courbet portrayed the sea of Ornans as an overwhelming force of nature, with a composition that almost overflows from the canvas frame, Matsutani captures the essence of its fluidity and the energy of the ebb and flow of the tide. Through the drips that traverse the canvas at different heights, Matsutani's series of waves seem to foretell the tidal changes and movements that affect the weather and all aspects of life on earth.
YOU MAY ALSO LIKE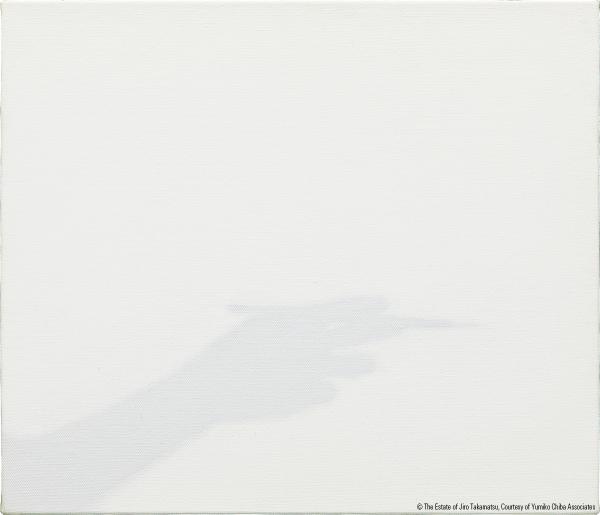 Shadow No.1415
ESTIMATE:¥3,000,000 - ¥5,000,000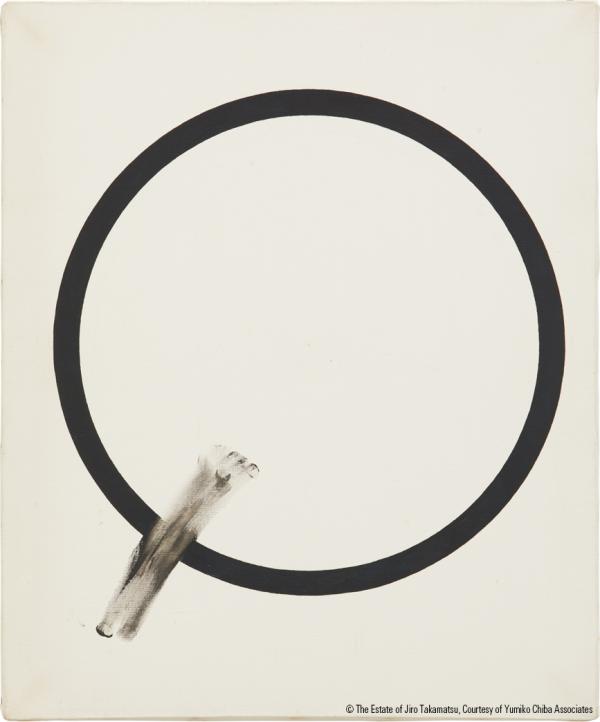 Rubbing No.966
ESTIMATE:¥3,500,000 - ¥5,500,000 Figurer B-21
ESTIMATE:¥700,000 - ¥1,200,000