CONDITION

Good condition.
Signed, titled and numbered on the label on the back of the frame.
DESCRIPTION

Candida Höfer (b. 1944) is a German photographer known for her large-scale photographs of architectural interiors. Her works capture public spaces such as libraries, museums, concert halls, and palaces; majestic buildings of cultural and institutional importance that hold a place in history and are present in our collective consciousness. The images are an impressive demonstration of society's architectural accomplishments, but also Höfer's ability to capture their magnitude and beauty in such detail. Höfer's focus on the composition of the architecture and structure of the building allows her to explore the significance of the space and the emptiness of it when devoid of people. The deliberate absence of inhabitants forces the viewer to contemplate the structure separately from its function and reconsider the relationship between people and space.
In this work from 2014, Höfer captures the interior of the Hermitage Museum in St.Petersburg, Russia. The photograph stunningly captures the museum in the summer light, reflecting off the marble sculptures on display, with the whiteness of the light and the sculptures contrasting the scarlet red of the walls and the patterns in the ceiling and geometric flooring. The image also serves to emphasize the size and grandeur of the Hermitage, with its expansive hallways and ceiling height, reinforcing its status as one of the largest museums in the world.
PROVENANCE

Yuka Tsuruno Gallery, Tokyo
LITERATURE

"Candida Höfer: Memory: State Hermitage Museum, St Petersburg" Fontanka, 2015, p.48 - 49
YOU MAY ALSO LIKE JPEG NY 03 (9/11 World Trade Center)
ESTIMATE:¥50,000 - ¥80,000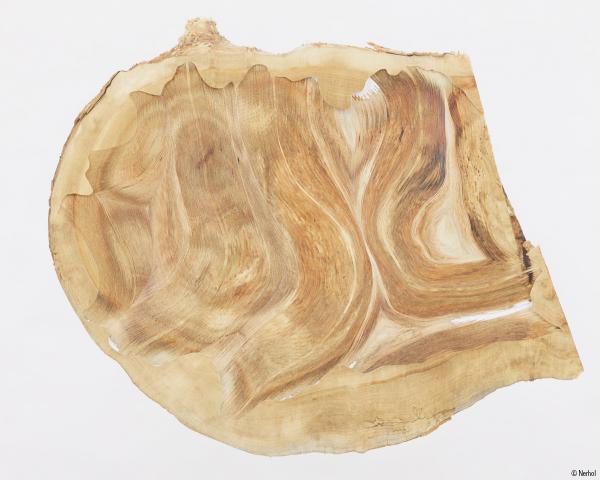 multiple - roadside tree
ESTIMATE:¥600,000 - ¥900,000 Poster-Edition (P19-4) of the painting Cage 4 / CR 897-4
ESTIMATE:¥1,700,000 - ¥2,500,000