CONDITION

Good condition.
There are faint crease marks on the corners.
DESCRIPTION

Enokura Koji (1942 - 1995) graduated with a master's degree in oil painting from the Tokyo National University of Fine Arts and Music in 1968. Enokura was highly acclaimed both in Japan and abroad, winning the Excellence Prize (Scholarship Award) at the 7th Paris Youth Biennale in 1971 and exhibited at the 38th Venice Biennale in 1978 at the relatively young age of 36. Since the early 1970s, Enokura has used paper, cloth, felt, leather and other materials saturated with oil paint to explore ideas of temporal existence and physicality through the penetration of materials. At the same time, his work also questions the relationship between the body and place, by using his own body in specific locations, with an aim to recognize the world and confirm the position of the 'self' through the camera lens.

'Symptom - Floor, Hand' (1974) is a work from the 'Symptom' series, which questions the information of ideas and preconceptions inherent in our consciousness as we try to predict an uncertain future, generated from the 'moment' captured by the camera. The 'moment' being examined in this work is the 'space', both in distance and time, just before contact is made between hand and floor. By taking a microscopic view of this 'contact' and manifesting the materiality of things, the artist goes beyond the dominant relationship between subject and object and confronts things more directly with the physical senses. The tension that this work induces when the body confronts an object invites us to reduce our physicality and concept of self and consider the unknown world hidden behind the object.
PROVENANCE

Acquired directly from the artist
LITERATURE

"Enokura Koji: The Works of Photograph 1972-1994", Saito Memorial Kawaguchi Museum of Contemporary Art, Kawaguchi, 1994, p.14, no.6
EXHIBITED

"Enokura Koji: An Example of Japan", 1974, Neue Galerie der Stadt Aachen, Acchen, then West Germany
"幻境遊離只姿展", 1985, gallery 21 yo-j, Tokyo
"Photographic Narration", 1988, Chinretsukan Gallery of Tokyo National University of Fine Arts and Music, Tokyo
"TAMAVIVANT '92", 1992, Shibuya Seibu Seed Hall, Tokyo
"Enokura Koji: The Works of Photograph 1972-1994", November 12, 1994 - January 22, 1995, Saito Memorial Kawaguchi Museum of Contemporary Art, Kawaguchi
YOU MAY ALSO LIKE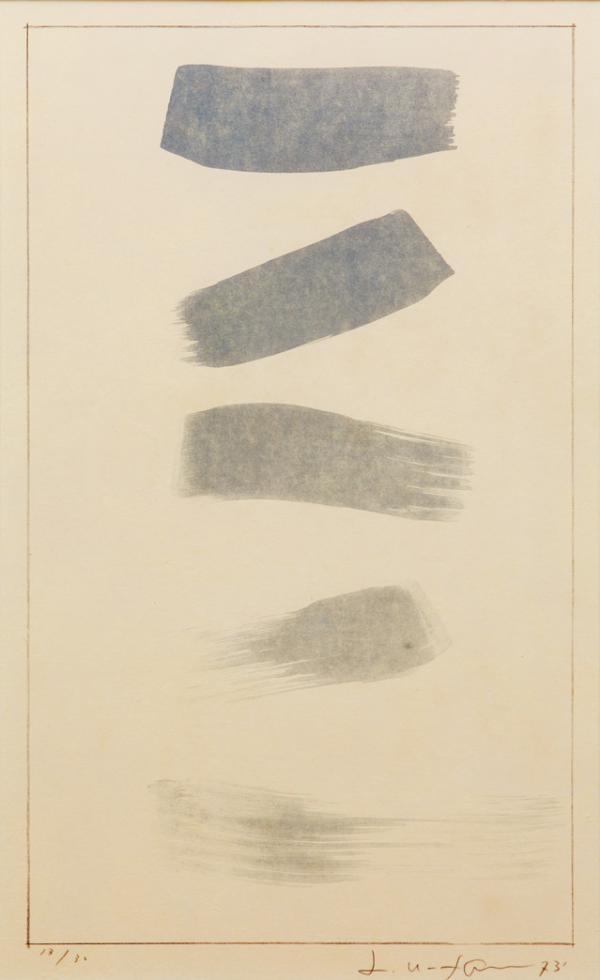 From brush 3 (Print No.21)
ESTIMATE:¥1,000,000 - ¥1,500,000 Delineation of two-dimensionality
ESTIMATE:¥1,000,000 - ¥1,500,000