CONDITION

Good condition.
Signed and dated on the upper right and titled on the upper left of the stretcher.
There are several pin holes that are thought to be intentionally made during the production process.
DESCRIPTION

Nagare Manika (1975 - ), described as an 'artist of colors', creates paintings that are vivid yet subtle in their use of color, with unique textures of layered transparency and shading.
In her 2018 solo exhibition at the Pola Museum of Art Atrium Gallery, she presented 'Traces of Colors', a series of paintings that explores and traces the colors used in classic paintings by artists such as Renoir, Monet, and Van Gogh. In recent years, she has been working on a continuation of this series 'Traces of Colors by Female Artists' that looks at the way of life of women in Japan and female artists and reassess their position alongside history. In addition to her artistic practice, she has also collaborated with numerous international fashion brands and acted as a color consultant in the design of interiors and spaces.

This work, 'Manure', is a large-scale work that was originally shown at a solo exhibition organized by 'Tokyo Wonder Wall', held at the Tokyo Metropolitan Government Building in 2000. The following year, her exhibition was awarded the 'Tokyo Wonder Wall' Jury Prize, and Nagare was given the opportunity to commemorate the event with an exhibition at the Museum of Contemporary Art Tokyo. At the time, Nagare stated that she painted people based on her interest in and observation of others, but was unable to fully grasp the subject, transforming the figure in the process of creating the work. Though the original aim of this work was also to depict the human form, she found that instead the 'person' became the 'manure' that fertilized the process of abstraction, encouraging the artist to pile on layer after layer of paint to the point where the subject became unrecognizable. Nagare's abstract paintings are created out of an interest in the 'other,' filled with unexplainable mysteries and enigmatic subject matters that stir the imagination of the viewer.
EXHIBITED

Tokyo Wonder Wall, 2000, The Tokyo Metropolitan Government, Tokyo
YOU MAY ALSO LIKE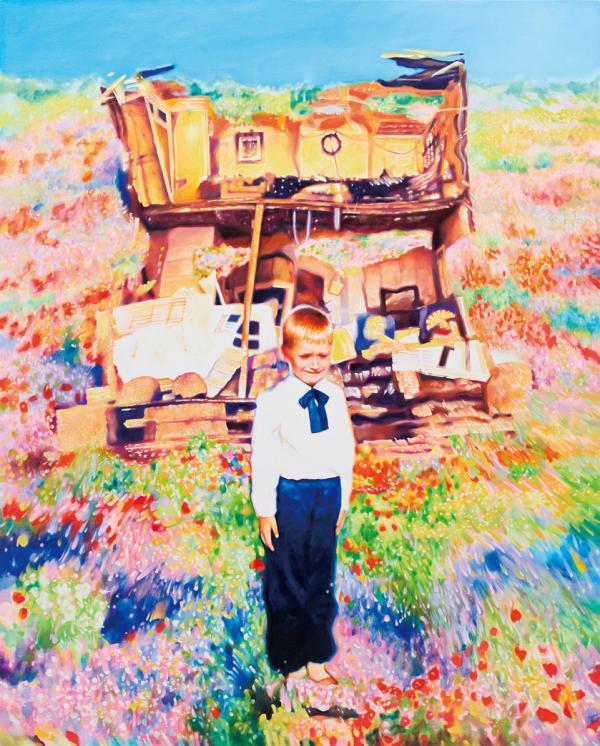 Blue Ribbon
ESTIMATE:¥2,000,000 - ¥3,000,000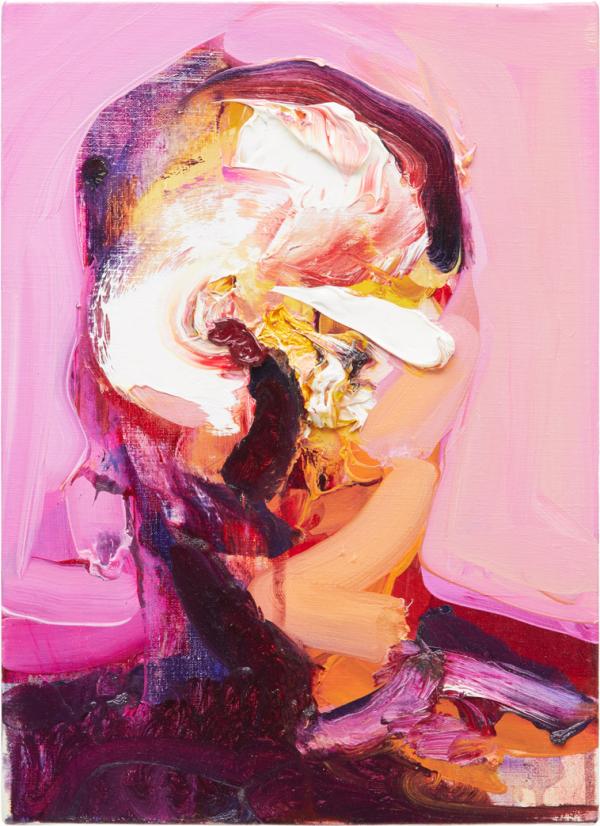 End of today - 2/10/2019 Portrait of N -
ESTIMATE:¥2,500,000 - ¥4,500,000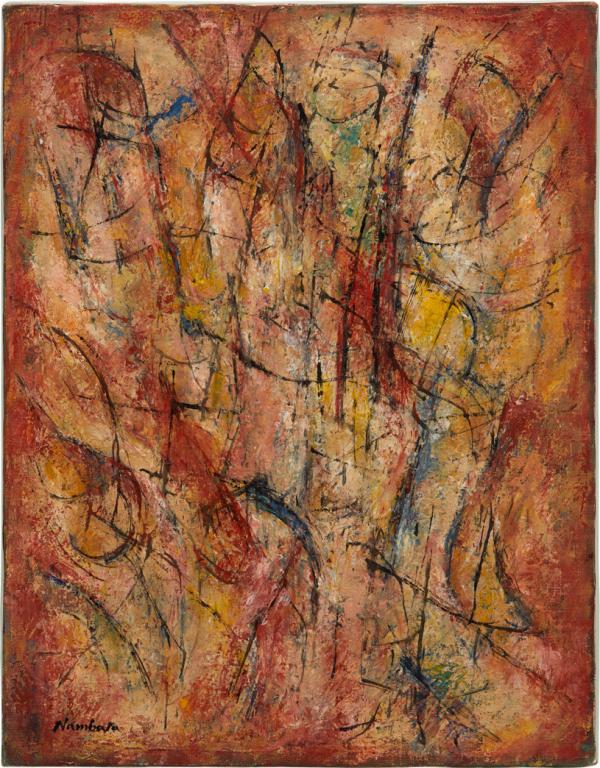 Red Poem
ESTIMATE:¥1,300,000 - ¥1,800,000