CONDITION

Good condition.
Signed, titled and dated on the center of the verso.
DESCRIPTION

Michael Kagan (b. 1980) is an American artist known for his dynamic and expressive style of painting that depicts contemporary heroes at the limits of human endeavor. His subjects include triumphant race-car drivers, surfers and most frequently astronauts, at the pinnacle of their achievements.
Kagan's oil paintings are figurative in subject matter, yet simultaneously abstract in their execution, playing with the viewer's perception through his technique. Viewed from afar, we see an astronaut in space with the panorama of his vision reflected in his helmet. Up close, the figure dissolves into a series of sharp, impasto brushstrokes full of rhythmical texture and movement. Kagan also uses a limited palette of black, white, and blue with dashes of red, and yellow, further accentuating this sense of controlled line making to form an image from a mosaic of elongated pixel-like strokes. This untitled work from 2018 is a continuation of Kagan's celebration of outer space, depicting a close-up portrait of an astronaut in his helmet.
EXHIBITED

Joshua Liner Gallery, New York
Acquired from the above by the present owner
YOU MAY ALSO LIKE Supermodel #2
ESTIMATE:¥2,000,000 - ¥3,000,000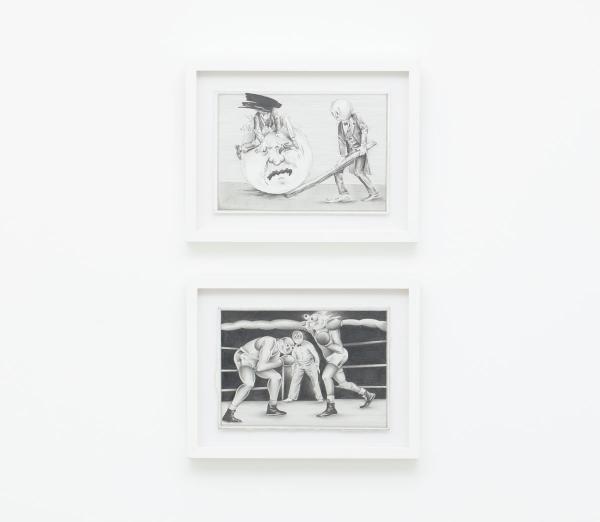 [1] Another God Damned Full Moon [2] P.Y.I.T.B.O.T.H.
ESTIMATE:¥500,000 - ¥800,000