Hans Christian Andersen (F. & S. II. 401)
1987
screenprint
S. 96.5 × 96.5 cm
ED.25
numbered, stamp signed and with an authentication stamp with the number and the signature of the publishers, printer and Fred Hughes from Warhol Corporation on the verso
framed
ESTIMATE :

¥1,000,000 - ¥1,500,000

$6,900 - $10,300
SOLD FOR ¥0 ($0)

($0)
CONDITION

Good condition.
Numbered on the lower right.
Stamp signed on the lower left on the verso.
With an authentication stamp with the number and the signature of the publishers, printer and Fred Hughes from Warhol Corporation on the lower right of the verso.
There are faint abrasion marks and flacking on the corners and of the work.
DESCRIPTION

Publisher: Art Expo Danmark, Odense
LITERATURE

"Andy Warhol Prints: A Catalogue Raisonne 1962-1987", Distributed Art Publishers, Inc.; Revised, Expanded edition, 2003, p.159, II.401
YOU MAY ALSO LIKE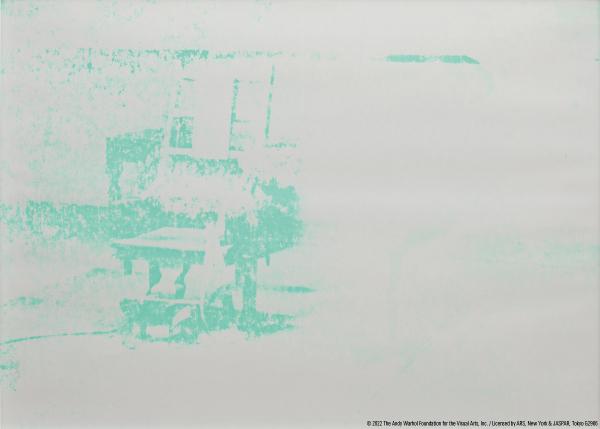 Electric Chair (F. & S. II. 80)
ESTIMATE:¥1,000,000 - ¥1,500,000 Life Savers, from Ads (F. & S. II. 353)
ESTIMATE:¥5,000,000 - ¥8,000,000 Growing (Littmann p.91)
ESTIMATE:¥3,000,000 - ¥5,000,000