Lee FRIEDLANDER & Jim DINE,1934/ 1935 -
Photographs and Etchings (Galerie Mikro 55)
1969
portfolio containing 17 diptychs of gelatin silver prints by Lee Friedlander and 16 etchings by Jim Dine, with original case
45.5 × 75.5 cm (each)
ED.75
signed by both artists and numbered
ESTIMATE :

¥1,800,000 - ¥2,500,000

$12,400 - $17,200
CONDITION

Good condition.
[3]-[19] Signed and dated vertically by both artists on the center of the lower part.
All sheets have some waves and brown spots.
DESCRIPTION

Publisher: Petersburg Press, Ltd., London

Lee Friedlander (1934 - ) is one of the leading contemporary photographers of the 'New Documentary' generation, a title given to a number of artists who were recognized for revolutionizing the visual understanding of contemporary American culture by using 35mm cameras and black and white film to focus on ordinary social scenes of cities and people. From the 1960s onwards, Friedlander's innovative documentary style of photography has been highly praised for its ability to invite viewers to see through his photographer's gaze. A major retrospective took place at MoMA in 2005, and the unprecedented exhibition displayed over 500 works by the photographer.

Jim Dine (1935 - ) was heralded as an intermediate between Neo-Dada and Pop for his performance 'Smiling Worker,' that took place at a 'happening' in New York City in 1960. Using everyday objects with autobiographical narratives as a motif, his original works combined painting and the actual objects themselves, setting him apart from other pop artists of his generation. Since the 1970s, he has been recognized as a powerful painter who has revived the expressionist tradition in American painting today.

Friedlander's gift of a set of photographs taken in Dine's native Cincinnati brought the two artists closer together, and seven years later in 1969, this work was published by Petersburg Press in London, Dine's creative home at the time. The publication juxtaposes 17 vintage gelatin silver prints by Friedlander and 16 etchings by Dine, demonstrating a collaboration between the two artist's visual languages and their friendship over the years.
YOU MAY ALSO LIKE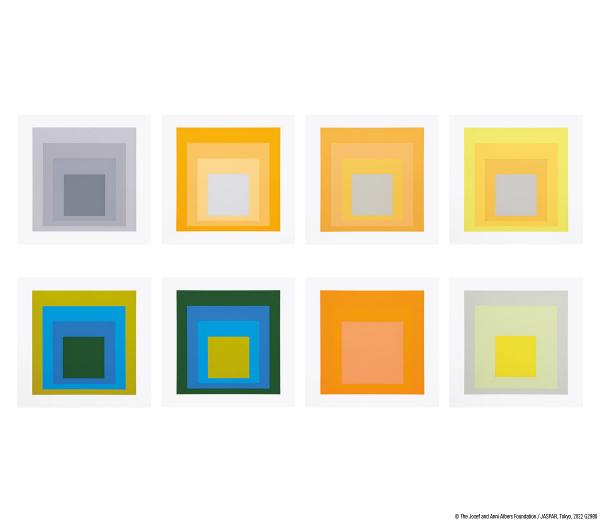 Formulation Articulation I
ESTIMATE:¥500,000 - ¥800,000 L. A. Eye Works (D'Oench & Feinberg 116)
ESTIMATE:¥500,000 - ¥800,000