CONDITION

There is staining throughout the surface due to the age of artwork. There are a few tears on the right edge and near the center. There are also some pale brown stains in places.
The artwork is mounted on a mat.
DESCRIPTION

Tristan Tzara (1896 - 1963), French avant-garde poet, performer, writer, and film director was most famous for co-founding Dadaism's major modernist art movement. After establishing it in Zurich in 1916 with his mentor Francis Picabia, the two brought this new ideology to Paris, working with other significant artists such as Marcel Duchamp and André Breton. Tzara's definition of Dadaism was a more radical one, and he conflicted with the other members - by the 1930s, his art had progressed into Surrealism. His passion was public, his performances were often shocking, and his messages of anti-war and anti-bourgeois came in the form of manifestos. Tzara also organized exhibitions, and this poster for the Salon Dada, 1921, is a fine example of such efforts to spread his Dadaism onto the international scene. The visual style of the poster fits the time, a relic typical of the larger avant-garde scene in the early 20th century.
EXHIBITED

"Exposition Internationale", June 6 - 30, 1921, Galerie Montaigne, Paris
YOU MAY ALSO LIKE Water and Gas on Every Floor (Arturo Schwarz 560)
ESTIMATE:¥2,000,000 - ¥3,000,000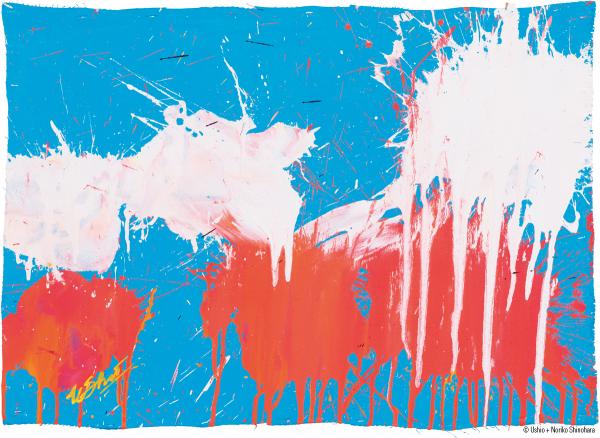 Untitled
ESTIMATE:¥700,000 - ¥1,000,000