From Point From Line (Print No.32 - 39)
1977
lithograph, complete set of 8 works with original portfolio case
I. 40.0 × 54.0 cm S. 50.0 × 65.0 cm (each) book: 52.8 × 70.0 cm
ED.50
each signed, dated and numbered
framed
ESTIMATE :

¥4,000,000 - ¥6,000,000

$30,800 - $46,200
SOLD FOR ¥20,700,000
CONDITION

Good condition.
There are pinholes in the left and right margins of each work.
Each signed and dated on the lower right. Each numbered on the lower left.
DESCRIPTION

The journey of Lee U-fan began 86 years ago in Haman Country of South Korea, where he was born in 1936. A master of meditative minimalism, Lee U-fan is widely acknowledged in the art world for his innovative artistic processes that focus on the relationship between the viewers, artworks, and the space they are located and his philosophical writings that challenge the dominant ideas of the art creation process. Starting his artistic career from an anti-authoritarian and anti-colonialist point, Lee applied Asian aesthetics and philosophy to of European minimalist and Art Povera practices. Later, he became a pioneer and a leading theorist and practitioner of Mono-Ha (School of Things), a Japanese art movement that was established during the tumultuous postwar period. Along with other members of Mono-Ha, Lee's works emphasized materials, perception, interrelationships between space and matter, and, in particular, creating artworks from raw, natural, and industrial materials with minor manipulation.

The present work is a rare, hard-to-find treasure in today's art market. 'From Point From Line (Print No.32 -
39)' is an exclusive complete set of eight limited-edition lithographs with an original portfolio case. Each lithograph has a spirit that differs from one another. Depicting either expressive pulsating or calm still lines and dots, each of the works is very minimal and faithful to the zen spirit of the artist.
PROVENANCE

Shirota Gallery, Tokyo
LITERATURE

"Lee Ufan Prints 1970-2019" Abe Publishing, 2019, p.48 - 53, no. 32 - 39
EXHIBITED

"Solo Exhibition" January 6 - 14, 1978, Shirota Gallery, Tokyo
YOU MAY ALSO LIKE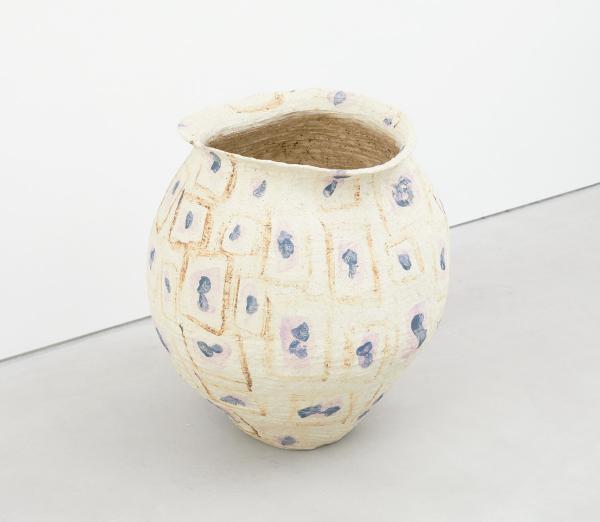 Untitled
ESTIMATE:¥1,000,000 - ¥1,800,000 WAVE 97-5-16
ESTIMATE:¥2,500,000 - ¥3,500,000