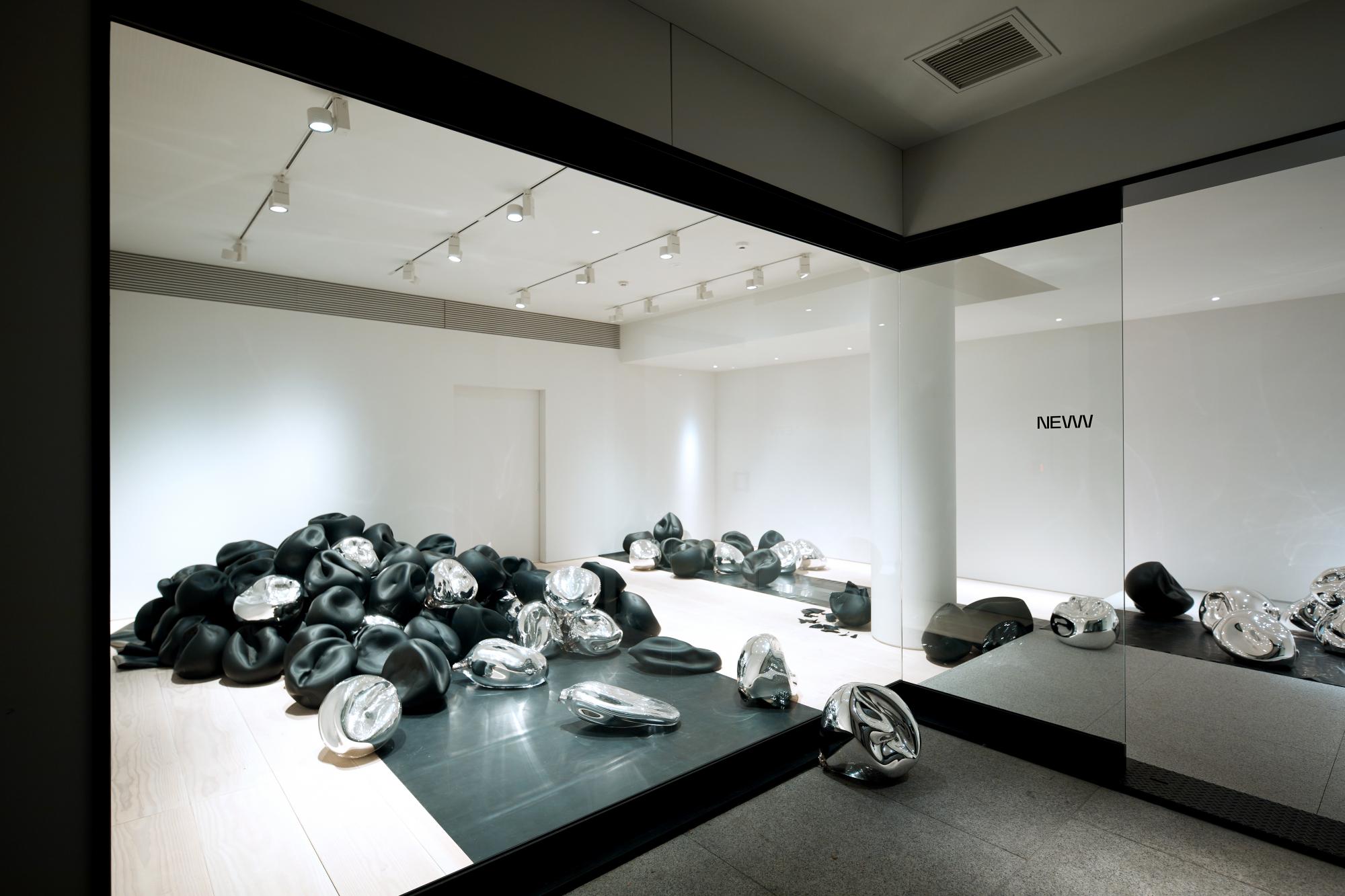 HIROMI MASUDA
PLAY THE GLASS
January 17th to 31st
NEW AUCTION presents "PLAY THE GLASS," a solo exhibition of glass artist Hiromi Masuda from January 17th to 31st.

Masuda, based in Murano island in Venice and Japan, has exhibited her work
both in Japan and abroad. Her works, which she describes as "playing with glass, making with
glass," evoke a fundamental sense of nature and are full of free vitality, combining the traditional techniques of Venetian glass artisans with a delicate Japanese sensibility.
This exhibition features black and mirror installation works created at Murano island, and was presented at the 2005 Venice Biennale. The deep black glass and the mirrored glass persuades to reflect the hidden inside of what we are. Masuda's work is more than just beautiful glass objects; it reminds of the myriad emotions, desires, and impulses lie deep within us.
"I arrived at this expression because the glass and my body seem to move rhythmically under the direction of the blowpipe when I am blowing a shape.
And "PLAY THE GLASS" has an even more important meaning for one playing with glass! By letting the weight of worldly cares fall from my shoulders and playing spontaneously with the glass, I find I can learn a great deal about it.
I approach life letting myself go to discover the true essence of things."

ーMASUDA HIROMI 2004

"PLAY THE GLASS"
2023/1/17(Tue) - 31(Tue)
11:00 - 19:00 (Closed Sat/Sun)
B1F, 5-9-15 Jingumae Shibuya-ku Tokyo
150-0001 JAPAN
TEL: +81 03-6419-7577
HIROMI MASUDA