CONDITION

Good condition.
Numbered on the lower right.
There are slight dirt marks on the lower right and upper center, which are considered to be the original condition of the work.
There is a scratch mark on the upper center.
The verso is not examined because it's mounted on a mat.
CERTIFICATE

Certificate of Authenticity by Pest Control
DESCRIPTION

Publisher: Pictures on Walls, London
YOU MAY ALSO LIKE Get Out While You Can
ESTIMATE:¥3,000,000 - ¥5,000,000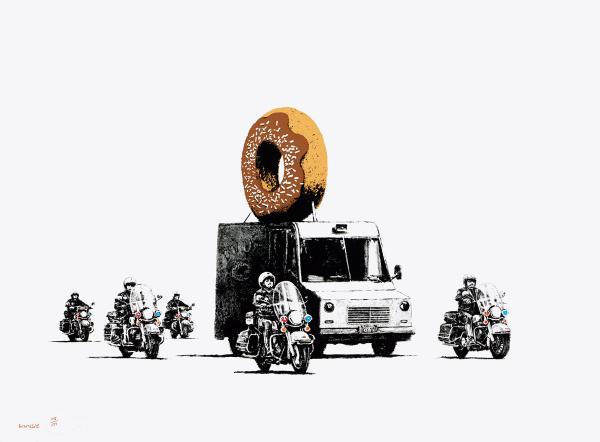 Donuts (Chocolate)
ESTIMATE:¥7,000,000 - ¥12,000,000